About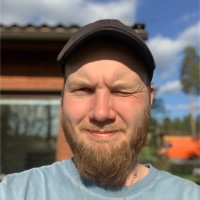 Teo Selenius
Application Security Evangelist
OSCP, OSCE, OSWE, CKS
I'm Teo Selenius, an application security enthusiast from Finland. I live in the countryside with my family, practice brazilian jiu-jitsu (or used to before the pandemic), play the guitar and read novels.
I work as an application security consultant and trainer at Nixu Corporation, and on my free time I run this website to share some AppSec tips and tricks that I have learned over the years.
If you have questions, ideas, suggestions, comments or anything at all, feel free to throw an email at teo@appsecmonkey.com.